Daniel S. Poulson, DDS
Daniel S. Poulson, DDS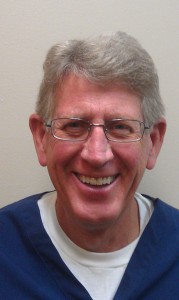 Dr. Daniel S. Poulson has been practicing dentistry in Holladay since 1978. After receiving his BA in economics from Brigham Young University, Dr. Poulson made the journey to San Francisco to receive his DDS from the University of the Pacific, School of Dentistry. He is proud to provide personal care for all of his patients (who range in age from three to ninety-three) at his family-oriented dental practice in Holladay.
An established member of the community, Dr. Poulson now cares for the children of the children who came to our practice over 30 years ago. He does his best to treat everyone who walks through our doors as an important and individual member of his family. Always respectful of your time, Dr. Poulson keeps closely to his schedule and makes a point to ensure that you are always reminded of your appointment.
Education is a high priority for Dr. Poulson, and he continues to average 80 hours of continuing education each year and encourages his staff to attend these classes as well. His areas of dental study are varied so that he can continue to offer you and your family advanced dental treatment in all areas. Dr. Poulson is a member of the American Dental Association, the Utah Dental Association, and the Salt Lake District Dental Society. He is also a Fellow of the International College of Dentists.
Dr. Poulson and his wife Marie have been married for over 40 years. They have five children and six grandchildren, ages one to seven. The members of his family currently live in San Francisco, Seattle, Boise, and Salt Lake City, so he and his wife travel a lot to keep up with them.
---
Emilee Harting, Office Manager/Dental Assistant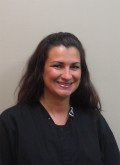 Emilee has been a staple at our office since 1997. She consistently helps to create a welcoming, comfortable atmosphere for our patients. Should you have any questions about dental insurance, treatment plans, or co-pays, Emilee is the one to talk to. She cherishes the relationships that she has developed with our patients and staff over the years, and enjoys working with Dr. Poulson. Together, they offer caring, honest, and high-quality work. In addition, Emilee likes being a part of a fun-loving dental practice that always runs on time.
Emilee and her husband Pete have two daughters. When she has a moment to spare, Emilee loves to play softball and golf. She also enjoys watching and going to the Ute football games. Her favorite activities involve being outside and spending time with her family and friends.
---